The government of Ghana organized a memorial ceremony on Friday in honor of African American George Floyd with a resolve to support blacks all over the world to break from racism. The ceremony held at the historical W.E.B Du Bois memorial center for Pan African Culture was under the auspices of the Ministry of Tourism, Arts, and Culture.
"We would like to use this occasion to draw attention to the injustice that continues to be meted out to our brothers and sisters all over the world," the minister for Tourism Arts and Culture Barbara Oteng-Gyasi said.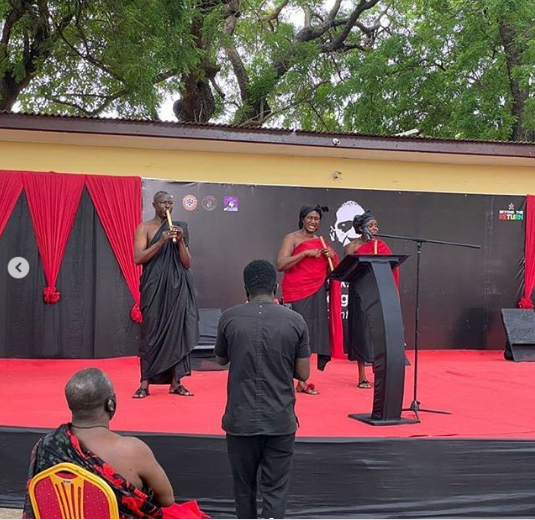 She said the situation in the United States was so serious that it was not limited to only African Americans, but also visiting Africans.
"Racism in America continues to be a deadly pandemic, for which for more than 400 years now, our brothers and sisters in the U.S. have yearned for a cure," she said.
The minister was hopeful that Floyd's death would not be in vain, but would ignite the process towards the much-desired change.
The head of mission for the Diaspora African Forum Erika Bennett thanked the Ghanaian government for its support for the cause of Africans in the diaspora as well as honoring the memory of George Floyd.
Floyd, 46, died after a white police officer knelt on his neck for almost nine minutes until he stopped breathing.
Ghanaian President Nana Addo Dankwa Akufo-Addo, and former presidents Jerry John Rawlings and John Dramani Mahama have condemned the act by the white police officer, urging an end to racism against blacks in America. Enditem